Top 10 Crypto/Blockchain Infographics You Must Know
This guide takes a look at the top 10 Crypto/Blockchain Infographics you must know in the complex world of cryptocurrencies.
The technical world of cryptocurrencies and its underlying technology – blockchain – can be a daunting task for many to comprehend. Cryptocurrencies at its core is a technological marvel; it is achieved through the combination of advances in distributed computing and cryptography, subjects which eludes the general public. Not only that, but the subject on cryptocurrencies also entail economic, financial and trading concepts that are required for one to understand before even beginning to consider these coins as an investment. (See more: Crypto Trading Guide: 4 Common Pitfalls Every Crypto Trader Will Experience)
Add all of the subject matters up and you find yourself with the field of cryptocurrencies. These layers of complexities is undoubtedly a tall order for many of us, but it also offers an exciting new future that we can all be a part of. Blockchain is a revolutionary technology with the potential to disrupt many industries.
Here at Master The Crypto, we're dedicated to simplifying the complexities of cryptocurrencies and blockchain technology so you can easily understand the awesome concepts and features that has captivated lots of people. We've compiled the top 10 concepts and terms that is vital for you to understand in the cryptocurrency world, explained through infographics.
(Read also: Why do people hate Bitcoin & Cryptocurrencies? Here's 5 Common Misunderstandings)
Top 10 Crypto/Blockchain Concepts You Must Know
Let's begin!
#1: How Blockchain Works
The underlying technology of cryptocurrencies is blockchain, a highly complex yet revolutionary advancement that has the potential to disrupt our way of life for the better. Understanding how blockchain technology works is the first step in your cryptocurrency journey.
Full Article: Public Vs Private Blockchain: What's The Difference?
After getting over this seemingly intimidating concept, you'd find that blockchain technology is really fascinating. You don't' necessarily need to understand the technical aspects of blockchain; a high-level understanding is sufficient for you to appreciate the technology. Once you've understood how it works, it will be much easier for you to understand the entire market; from the technology's limitation to potential in disrupting many industries.
(Read also: Crypto Beginners Guide: 5 Things Crypto Newbies Should Know)
#2: Coins vs Tokens
Knowing the fundamental differences between coins and tokens is an indication that you truly understand cryptocurrencies, which is the ultimate goal in the first place. The breakdown is as follows:
Full Article: Coins, Tokens & Altcoins: What's the Difference?
Both terms are often synonymously used with little understanding on their correct usage, and this differentiation is an elementary foundation to cryptocurrencies. Although many cryptocurrencies have existed prior to Bitcoin, it's creation marks an important milestone in the realm of digital currencies, due to its distributed and decentralized nature. The creation of Bitcoin precipitated the expansion of a lush and more diverse ecosystem of other coins and tokens, that are often regarded as cryptocurrencies in general, even when most of them do not fall under the definition of a "currency". The term cryptocurrency is actually a misnomer since a currency technically represents a unit of account, a store of value and a medium of exchange.
#3: Identifying Scams
Scams in the cryptocurrency world is as common as trees in the forest. Protect yourself by recognizing common traits of cryptocurrency scams:
Full Article: Guide on Identifying Scam Coins
Without a doubt, knowing how to avoid scams is a vital skill set in the 'wild west' of the cryptocurrency markets. Scams, shady projects and ponzi schemes are an extremely common phenomenon since the cryptocurrency world is unregulated. The complexities and technicalities in understanding cryptocurrencies makes it even worse, since many are unaware of what to look out for or avoid. This makes many people vulnerable to the threats poses by such 'get-rich-quick' scams.
The best way is to protect yourself is to identify the common characteristics of scams or crappy projects with the infographic above. It is always vital to engage in rigorous due diligence before investing anything in this unregulated market. Even if you feel its too complex, doing a simple google research on whether a particular investment is a scam would suffice.
All you have to do is type something like "Is project XXXX a scam?"
Of course, that's the absolute minimum. We highly recommend doing more research than that!
(See also: Guide to Valuing Cryptocurrency: How to Value a Cryptocurrency)
#4: Public vs Private Blockchains
Yes, blockchains can be either public, private or a hybrid of both. Public blockchains are referred to as permissionless (since no permission is required to participate in the network) while private blockchains is permissioned (only pre-approved selected entities can participate). These infographics paint a picture on the advantages and disadvantages of each systems.
Full Article: Public Vs Private Blockchain: What's The Difference?
Understanding 3 different concepts can be daunting but rest assured we've simplified it as best as possible. Understanding the differences between a public and private blockchain would help us to understand the limitations of each system and the potential applications of blockchain in different industries. Blockchain isn't going to disrupt EVERY industry or be a panacea to all of humanity's problem, but it can be applied to several use cases that would make our lives much better. Think about sending money instantaneously with extremely low fees where all transactions are public. Or a decentralized internet where information isn't controlled by mega-corporations. There are many other use cases that merits awareness on the potential of blockchain technology.
But first, lets understand the different types of blockchain!
#5: Consensus Algorithms
Perhaps the most important feature of a blockchain, a consensus mechanism allows a decentralized and distributed system – like blockchain technology – to function well. Just imagine a network that isn't controlled by any single entity, how would it work? How can things get done? How can information be verified by each participant? Well, consensus mechanisms answer those important questions!
Full Article: Guide to Consensus Algorithms: What is Consensus Mechanism?
Also known as consensus algorithm, consensus mechanism is an integral building block of blockchain technology. It basically is the 'secret sauce' that makes everything work. In fact, the advancement of both cryptography and distributed computing are combined and perfected to create a tool that allows for the full-functioning of blockchain technology.
Understanding the need for a consensus mechanism and how it works is a great way for you to intimately understand how blockchain works. Don't worry, it may sound complex but we promise you it is a very interesting subject matter!
(Read also: Guide to Forks: Everything You Need to Know About Forks, Hard Fork and Soft Fork)
#6: Coin Burns
Coin burning is an interesting concept that is exclusive only to the cryptocurrency market. It's good to know how projects are employing coin burning in their project to achieve distinct objectives. Here's an overview:
Full Article: Guide to Coin Burning: What is Coin Burn and How Does it Work?
Coin burning is gaining popularity as a protocol-level and economic mechanism used by projects. Basic economics is required to understand how coin burning works, but we guarantee that you can understand it within 5 minutes!
There are of course, many motivations for projects to consider a coin burn structure. This guide will delve extensively into the mechanics of coin burning to provide a new outlook on what the future holds for the cryptocurrency market.
#7: Airdrops
When it comes to free coins, we're pretty sure everyone would be interested. Airdrops is an often-used tool for projects to increase awareness and generate excitement.
Full Article: Guide to Airdrops: What is an Airdrop and How You Can Get Free Coins
Airdrops seem like a   a win-win situation for everyone involved; participants receive free coins while the issuing project benefits from the enhanced branding and interest from the community. There are many reasons for projects to execute airdrops and the cryptocurrency community is always on the lookout for such opportunities. Learn what you need to know about airdrops now!
(See more: Bitcoin vs Alt Coins Returns: Comparison of Gains Between Bitcoin & Altcoins Investing)
#8: Cryptocurrency Centralization
Cryptocurrency and blockchain has always been associated with the notion of decentralization. Granted, the revolutionary nature of cryptocurrencies was mainly because they were decentralized in the first place. Decentralized means that no one was in control. Therefore, it's clear that centralization is public enemy #1.
Full article: Guide to Centralized Cryptocurrencies: What Makes a Coin Centralized?
There are several variation of centralization in the cryptocurrency space. Its not uncommon for us to hear about how a number of coins are centralized in nature, as well as the negative reception of the general cryptocurrency community with regards to centralized coins. Understanding the categories of centralization allows you to avoid certain coins that are against the philosophy of open-source decentralization that cryptocurrencies held.
#9: Liquidity
In cryptocurrency trading, liquidity is an integral factor that needs to be understood even before you invest in any coins or tokens. Entering the market without a basic understanding of liquidity can get you slaughtered. When it comes to buying and selling coins, liquidity MUST be the first thing that you're familiar with.
Full Article: Guide to Cryptocurrency Liquidity: How to Measure Liquidity & Trade Well
The reason why understanding cryptocurrencies can be a daunting task is due to it being a multi-disciplinary field. Not only must you have a basic understanding of the technology, but you must also be equipped with basic trading skills and general market awareness in approaching cryptocurrencies. In trading, liquidity is a factor that must be considered before anything else, so that you make the right decision in terms of which coins to avoid investing in.
(See more: Cryptocurrency Investing vs Trading: What's the difference?)
#10: Market Capitalization
Possibly a metric that is often overlooked, market capitalization is an important indicator of the project's estimated value. Here's the formula:
Full Article: Guide to Market Capitalization: Everything You Need to Know About Market Cap
The best example highlighting the need to analyze market capitalization is when you see a coin priced at $1,000+ and another coin that's priced at $0.50. Many would invest in the coin that's worth $0.50 because its 'cheaper' and 'has more potential to grow in value'. However, this is a grave mistake to make. Comparing prices in isolation is a terrible idea since price alone is NOT an indicator of the true value of a coin. Market capitalization is the indicator that you should look at.
Summary
These top 10 infographics represent the fundamental building blocks in your understanding of cryptocurrencies and blockchain technology. Familiarizing yourself with these important concepts would equip you with the necessary knowledge and skills you need to know before engaging in your cryptocurrency journey. Most importantly, understanding these pivotal terms will help you in appreciating this revolutionary technology.
For a full compilation of simplified cryptocurrency and blockchain infographics, please visit our Pinterest collection here!
(You might also be interested in: Guide to Cryptocurrency Taxes: A Guide to Common Tax Situations)
Beneficial Resources To Get You Started
If you're starting your journey into the complex world of cryptocurrencies, here's a list of useful resources and guides that will get you on your way:
Trading & Exchange
Crypto Guide 101: Choosing The Best Cryptocurrency Exchange
Guide to Bittrex Exchange: How to Trade on Bittrex
Guide to Binance Exchange: How to Open Binance Account and What You Should Know
Guide to Etherdelta Exchange: How to Trade on Etherdelta
Guide To Cryptocurrency Trading Basics: Introduction to Crypto Technical Analysis
Cryptocurrency Trading: Understanding Cryptocurrency Trading Pairs & How it Works
Crypto Trading Guide: 4 Common Pitfalls Every Crypto Trader Will Experience
Wallets
Guide to Cryptocurrency Wallets: Why Do You Need Wallets?
Guide to Cryptocurrency Wallets: Opening a Bitcoin Wallet
Guide to Cryptocurrency Wallets: Opening a MyEtherWallet (MEW)
Read also: Crypto Trading Guide: 4 Common Pitfalls Every Crypto Trader Will Experience and Guide To Cryptocurrency Trading Basics: Introduction to Crypto Technical Analysis.
---
Enroll in our Free Cryptocurrency Webinar now to learn everything you need to know about crypto investing.
Get our exclusive e-book which will guide you on the step-by-step process to get started with making money via Cryptocurrency investments!
You can also join our Facebook group at Master The Crypto: Advanced Cryptocurrency Knowledge to ask any questions regarding cryptocurrencies.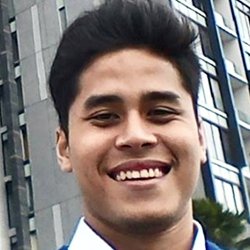 I'm Aziz, a seasoned cryptocurrency trader who's really passionate about 2 things; #1) the awesome-revolutionary blockchain technology underlying crypto and #2) helping make bitcoin great 'again'!
The post Top 10 Crypto/Blockchain Infographics You Must Know appeared first on Master The Crypto.